CY Careers Clinics, what can they do for you?
2nd June 2021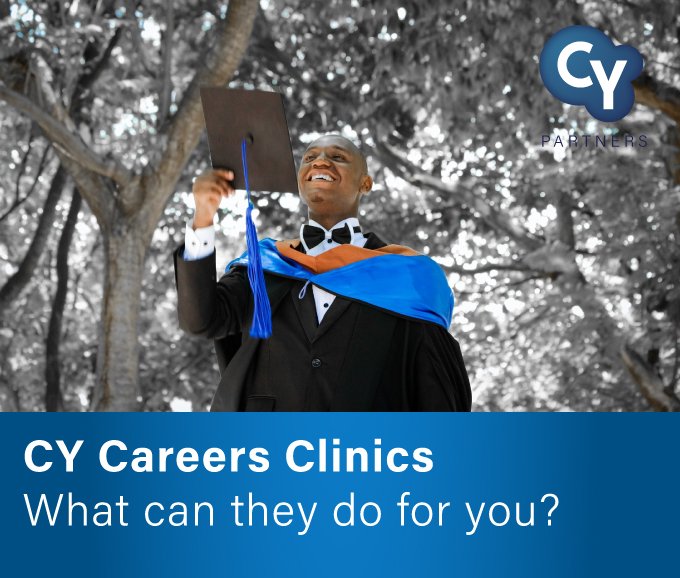 Here at CY, we love our jobs!  We love the satisfaction we get from helping people find a job and the feedback we get from our candidates!
With 2021 students due to start graduating and thinking about their futures within the science industry we thought; what better way to help graduates but to have a careers clinic of our own?!  So, we've set up some sessions where students can have a virtual meeting with some of our most experienced
consultants to discuss any issues they have or how they would like to see their careers start and grow.  These sessions will be one-to-one, so we can guide you in any area you wish, CV help, interview techniques, where to start your job search, whatever you feel you need some free advice in, just ask our experts!
Last week we caught up with Alex, who attended one of our Career Clinics in March,2021.  Alex is a final year Chemistry Student just finishing his Masters in the North East.  He attended our Careers Clinic with one of our most senior consultants, Graham Hankinson.
Before speaking to CY, Alex had applied for a few jobs and heard nothing back.  After hearing about our Careers Clinic he decided to see if we could help.
'I'd say the advice Graham gave me on my CV was really helpful. He helped me tailor it towards the analytical chemist roles that I was applying for, which made my CV stand out amongst the other candidates and ensured I that I was offered an interview.'
By using the advice he'd been given Alex soon found a difference when applying for jobs and even managed to get a job set up ready for him finishing his studies.
'As soon as I altered my CV according to Graham's advice, I began getting offers for immediate interviews, and was lucky to be offered a job in the first interview I took.'
Alex is now looking forward to starting his new role in the summer and is excited to start a career in the Science Industry and we wish him every success!
If you'd like to attend one of our Career Clinic's keep an eye on our Facebook, Twitter and LinkedIn and sign up.  Our next clinic will be on 9th June and is specifically for Life Science Graduates, this will be held by our Senior Consultant, Owain Walsh.  To attend please email [email protected] with a suitable time between 10am and 4pm.
---
Related Articles