Welcome to the team Lisa!
8th June 2021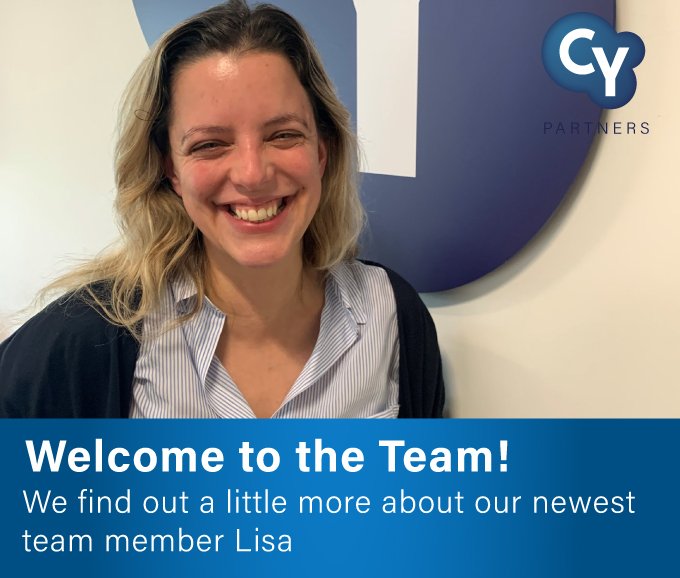 The CY team are celebrating the arrival of another new team member!  We're thrilled to welcome Lisa to our team!
Lisa will be joining us as a Writer in Residence where she will be creating digital content for our website and social media platforms.  Lisa will also be liaising with Universities to help ensure CY remains strong supporters of STEM graduates, helping them begin their career in the Scientific Industries.
Lisa has over 10 years' experience in the pharmaceutical industry having worked in Quality Assurance as well as marketing and recruitment in previous jobs. She has a BSc in Biological Sciences and the Pharmacy Technician qualification but now prefers to spend her time reading and writing, although usually still with science at the heart of it.
With her previous experience giving her a great understanding of job searching and science Lisa is looking forward to writing lots of interesting and engaging content on both topics for the CY website and social platforms.
'I began my career after graduation working with Probier and Dan and now it feels like I have come full circle; I do love a cyclical story arc! I hope to help CY Partners tell their story to the scientific community and vice versa and look forward to publishing soon'
In her spare time Lisa enjoys reading and writing, she is part of a book club and joins a regular writing class. She also knows more about dinosaurs than she ever thought she would so feel free to quiz her!
CY Partners' director Dan Younger said 'We're really excited to have Lisa on our team, we feel her past experience will allow her to produce some really interesting content for our growing audience.  It's great to see so many new members coming into our team to support the growth of our organisation.'
To find out more about Lisa and her role add Lisa Chatterjee on LinkedIn.
---
Related Articles