Reinventing Recruitment Post Covid...
7th March 2022
..is the title of a panel discussion last week in the One Nucleus Building Life Science Adventures early careers conference. It was an informative conversation full of treasure to take away and help your career as well insight on how recruitment has evolved over the last two years. The Panel included: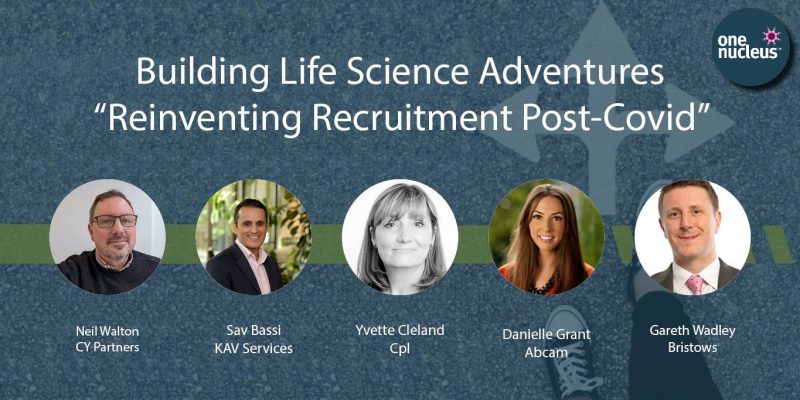 Science is now at the forefront of public attention and with a 74% rise in vacancies within the UK Life Sciences sector, not only the need for attracting skilled talent has never been so high but also the unique conditions of the last 2 years have driven change in the processes of recruiting that talent too.
Recruiting for potential, skills attraction and retention were the over-arching themes, and the topics covered varied from growing talent within industry through degree level apprenticeships, collaboration with academia including internships. Internal mobility strategies, changes to immigration and VISA sponsorship and how remote or hybrid work conditions have also changed the opportunities available.
Supportive insight was shared for both job seekers (such as how to enter industry, how to maximise virtual interviews) and employers (such as a glimpse into the initiatives Abcam are doing) and examples of what proactive steps can be taken to embrace the new recruitment landscape, to grasp the opportunity to reinvent recruitment positively.
Watch the on demand recording here.
---
Related Articles