Recruiter Insights: Kieran reviews his first 6 months at CY Partners!
16th June 2022
The CY Partners team are celebrating Kieran's first career milestone with us (6 months already?!), at our Newcastle office. Since joining us at the end of 2021, he's learnt a lot about recruitment and he's already built good working relationships with clients and candidates, within Medical Devices and Biotech arenas in which he specialises.
I caught up with him about his time with us and we discussed what he's learnt to date and how his understanding of recruitment has changed.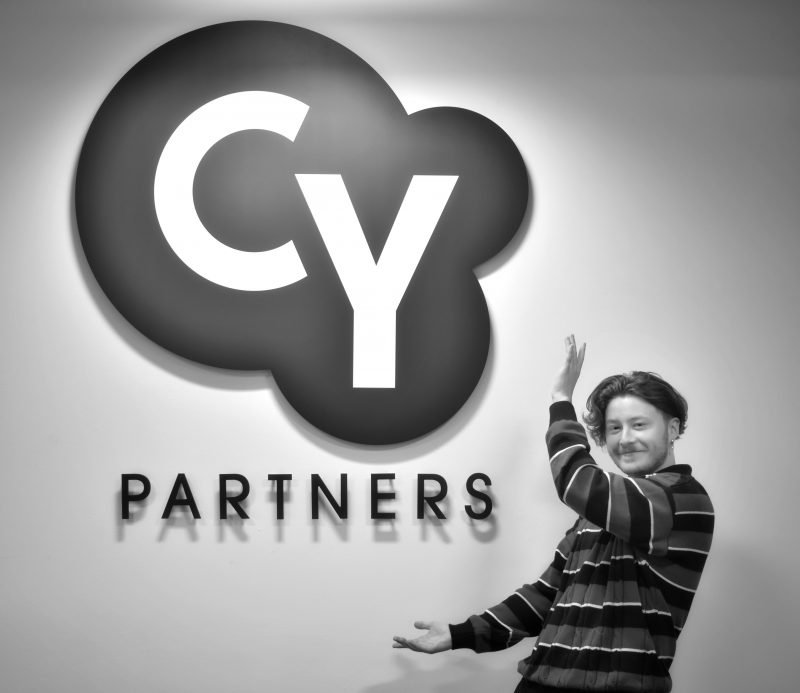 "Before I worked in recruitment, I thought that it was all just about contacting candidates to fill jobs through sending CVs to a company. I had heard stories of needing to relentlessly cold call companies and candidates with little objective other than filling a vacancy".
When I asked Kieran about what he had learnt during his time at CY Partners, he gave quite a detailed list! It was lovely to hear him discuss all the skills he had learnt rather than just 'recruitment' – what we do here is so much more than that!
"When I got my first offer for a candidate, I was ecstatic – it is a great feeling to be able to help someone in their career.
I remember when the offer came through from my client, the candidate already had other options to consider so they took some time to mull these over. For me, it was a nail-biting time, obsessing about what their decision was going to be. In the end, they rejected the offer from my client – she had been counter offered! For my first offer this was not an ideal situation, in fact, for any offer this is not an ideal situation. I certainly learnt a lot from this experience though and now I feel more able to effectively handle this situation, and much more resilient for it."
He really feels like he's been able to develop his communication and networking abilities with both clients and candidates across multiple platforms and events, while also learning how to work with colleagues in a nationwide business, sharing insights and passing on knowledge more relevant to each team members specialty.
Kieran also feels that he has also gained a better understanding of the day-to-day challenges companies face, whether they are a small growing university 'spin out' or a global biotechnology business. No matter how big they are, having the right people is key to their success. Kieran now feels he has a significantly better understanding of the Medical Devices and Biotechnology industries generally and specifically within the North of England.
"When offers are accepted by a candidate, it's the best feeling in the world! It's incredible playing an integral part in the candidate finding a dream job. The whirlwind of emotions that Recruiters go through (often daily) is worth it 100%!"
Specialising in a specific field and being point of contact for all things medical devices and biotech based within the business, is also just one of the many things he loves about his role within CY Partners.
"Now, I understand recruitment involves many more responsibilities, incorporating very objective thinking, with company and clients' best interests at heart. We search meticulously for specific skills and experience, finding the best fit for both client and candidate mutually so not to waste people's time or calling for no reason. We organise interviews, prepare candidates to the best of our ability, qualify job roles and offer advice on the marketplace and how people can pursue their career".
Whether you are looking for advice about your career, interested in a new opportunity (perhaps even in recruitment!) or looking for tailored support – Kieran would love to hear from you!
To find out more about Kieran or to contact him directly, add Kieran Martin on LinkedIn.
---
Related Articles