Recruiter insights: STEM careers outside of the lab
5th July 2022
Our very own Joe joined the CY Partners Team at the end of 2021 after completing his MSc in Drug Chemistry at Newcastle University. He wasn't too keen on roles which were lab based, but he wanted to be involved in the sector still and to use his degree.
I caught up with him to find out what he has learnt and enjoyed the most when building his career outside of the lab.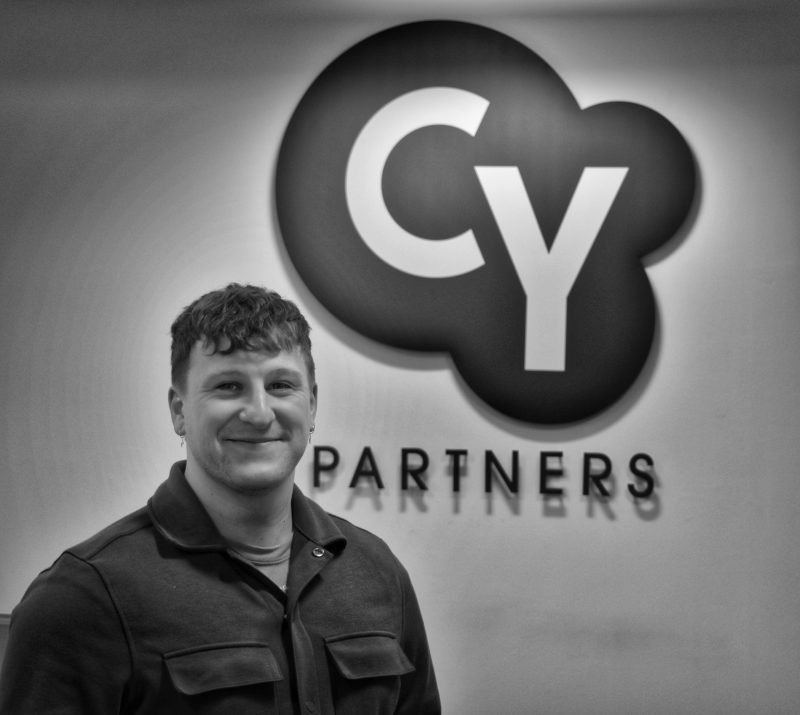 "I was aware of CY Partners before I joined the team, as my friends from university successfully started roles in the chemistry industry through them! I started applying for roles on the CY Partners site which interested me, including an opening for a recruitment specialist. I didn't know if it was something I'd be good at because I didn't know much about the industry at the time, but I knew you had to get a good understanding of what the candidate wanted from their future role (something Helen covered in her initial chats with me) and I felt like I've always been chatty so at least I had that skill covered!"
Joe has already made a fantastic start building up his relationships with clients and candidates within the global pharmaceutical sector, nationwide! He feels that his understanding of the pharmaceutical industry has increased 10-fold and he's increased his resilience. It's possibly the most important skill to build, especially within recruitment where there are no 2 days are the same and there are many ups and downs! He now understands how much work goes into each candidate and client, bringing in new roles, building relationships with candidates and finding out exactly what factors make up their next ideal job.
"I now have a much clearer understanding of the role of a recruiter and the industry itself. It's much more than just placing candidates into jobs though, you must be able to listen, give advice, reassure, help with interview preparation, give good and unwelcome news, but most importantly, build relationships."
His background in Chemistry has been a fantastic base for furthering his understanding of the roles most relevant to this area. However, he's been able to prove his flexibility and build his understanding of the roles within the biology areas also. His greater understanding of a range of roles across the industry, is an asset for supporting on the global pharmaceutical key accounts which he works with.
"Being able to tell a candidate you have been working with, that they've been successful and have the Job, is the most enjoyable part of my role. It's probably the most generic answer a recruiter could give for why they enjoy what they do, but it's true! Especially when you know how long the candidate has been looking, or how much they want to work for that company- it makes the harder days so much more rewarding."
Working with people who have made themselves experts in their areas, is something that he really enjoys and thrives off, he feels like it's something that's necessary to help candidates find exactly what they're looking for, and he's looking forward to specialising further himself too.
"Recruitment is certainly not easy! There are difficulties, busy spells, and quiet spells. I didn't make a placement in my first quarter and a month and a half later I hit double figures."
If you are looking for your next opportunity within industry (or recruitment!) – Joe would love to hear from you.
To find out more about Joe or to contact him directly, add Joseph Gardner on LinkedIn.
---
Related Articles