Say no to workplace bullying
10th November 2023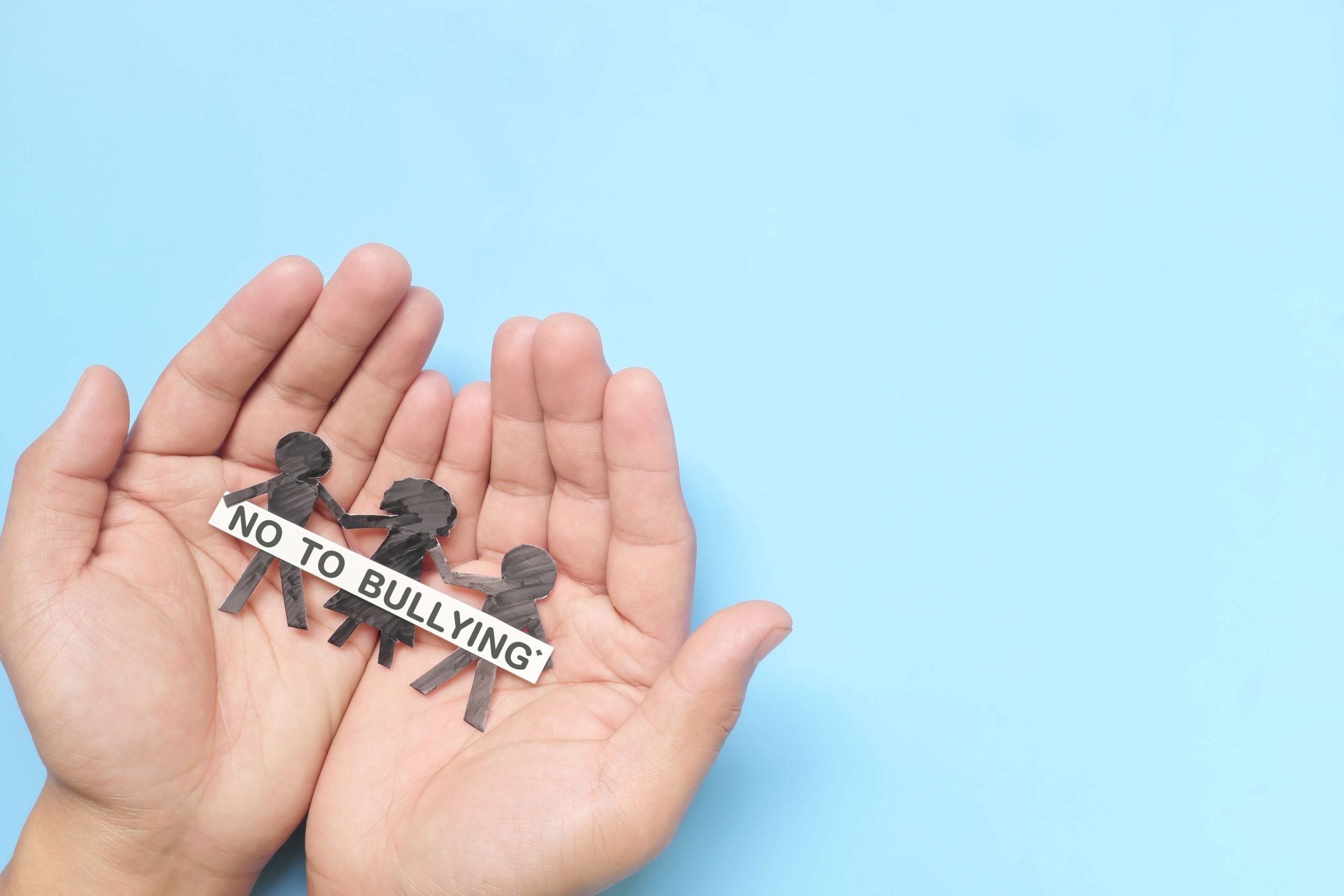 The 13th – 17th November marks Anti-Bullying Week and the theme for this year is 'Make a noise about bullying.'
With 'a third (32 per cent) of UK workers' claiming to have been bullied at work, it's clear that workplace bullying has become a problem that if left unaddressed, will only escalate and lead to catastrophic consequences for businesses and their employees.
The damaging effect of bullying on employees
According to Agency Central, '29% of people have been bullied at work, an additional 30% have witnessed bullying at work and there are more than 20,000 helpline phone calls made every year in relation to bullying at work. That's nearly 3 in every 10 workers and would equate to 9.1 million of the UK workforce.
Workplace bullying can severely impact the health and wellbeing of employees, leading to physical and psychological health issues, including anxiety, depression and insomnia. It also contributes to increased stress and low self-esteem. In turn, these issues can lead to a decline in motivation, productivity and performance. Those targeted may develop an incapacity to work or concentrate, feelings of confusion, helplessness and disorientation, which impact the quality of work they produce and their ability to do their job properly.
The commercial impact of workplace bullying for organisations
Workplace bullying can be detrimental to the success and profitability of an organisation. Businesses who allow gross misconduct to occur risk facing an erosion of employee morale, the development of a hostile working environment and a damaged employer brand reputation.
Just some of the effects of bullying on businesses include:
High staff turnover/loss of valuable staff members
Damage to the reputation of the business
Increased risk of legal action, (worker compensation claims or investigations)
Poor team dynamics
Reduced productivity
Reduced trust, effort and loyalty from employees
Toxic business culture
Increased absenteeism
What can employers do to support their staff and combat bullying in the workplace?
From both a legal and moral standpoint, employers have a duty of care to protect the welfare of their employees and to support those who have been affected by workplace bullying. This means that they are required to take appropriate measures to prevent and alleviate inappropriate behaviour, including:
Providing a code of conduct
Employers need to set clear expectations of how staff members should behave and strong company values which filter down into how colleagues treat and behave with one another.
Leaders should lead by example by promoting positive, healthy professional relationships and the consequences of bullying should also be outlined in the company's policy.
Not ignoring the problem – taking the necessary action
To minimise distress suffered by the victim, it's vital that abusive behaviour is tackled head on and complaints of bullying taken seriously. Organisations should launch an investigation and meet with the accused and complainant separately, maintaining impartial views towards each party, assessing the facts objectively and documenting all details in writing. Liaison with HR will then be necessary to determine any action that needs to be taken.
Identifying why this behaviour is happening in the first place
Organisations need to ask themselves:
Are they allowing inappropriate conduct to occur?
Have they missed opportunities to stop and prevent interpersonal disputes?
Do they step in when it's evident that team members are demeaning their colleagues?
Are they taking appropriate action to mitigate bullying or harassment and in what ways do they enforce antibullying policies?
What action do they take to manage these issues as they arise?
Investing in health and wellness initiatives
Counselling, for example, offers an informal and confidential solution for getting to the roots of the problem and for providing both parties a safe place to share their side of the story. Counselling can also serve as a helpful investigatory tool to validate reports of inappropriate conduct.
Finally, it's crucial that on resolution of the issue, organisations continue to monitor the conduct of both parties.
If you are a victim or witness of workplace bullying, it's important to reach out to someone you can trust
'Bullying affects millions of lives and can leave us feeling hopeless. But it doesn't have to be this way. If we challenge it, we can change it. And it starts by reaching out.'
Any form of bullying can have a profound impact on an individual's mental health and wellbeing, and if left unchecked it can exasperate a number of psychological and physical health issues that will lower their quality of life.
To help you cope with the aftermath of a bullying experience and to lessen its impact on your career and life, it's important to turn to people you can trust for encouragement and support. Being bullied can scar victims emotionally and leave them feeling hopeless and vulnerable. So reach out to your HR team and/or contact a bullying helpline such as The National Bullying Helpline, or the Anti-Bullying Alliance.
The team here at CY Partners are here to support all our customers, if you'd like to have a confidential chat, please contact us here.
---
Related Articles